Supporting 25 AAUW branches with over 1700 members throughout Minnesota

Mission – To advance gender equity for women and girls through research, education, and advocacy.

Vision – Equity for all.

Values – Fact-based. Principled. Inclusive and Intersectional.
AAUW MN PINE NEWSLETTER → FALL 2023
---
AAUW MN Strategic Plan 2021 – 2026
Click the link below to see and read the AAUW MN Strategic Plan. It's in a PDF format which allows you to download it to your computer and print if you would like a hard copy.
AAUW MN Strategic Plan
---
AROUND THE STATE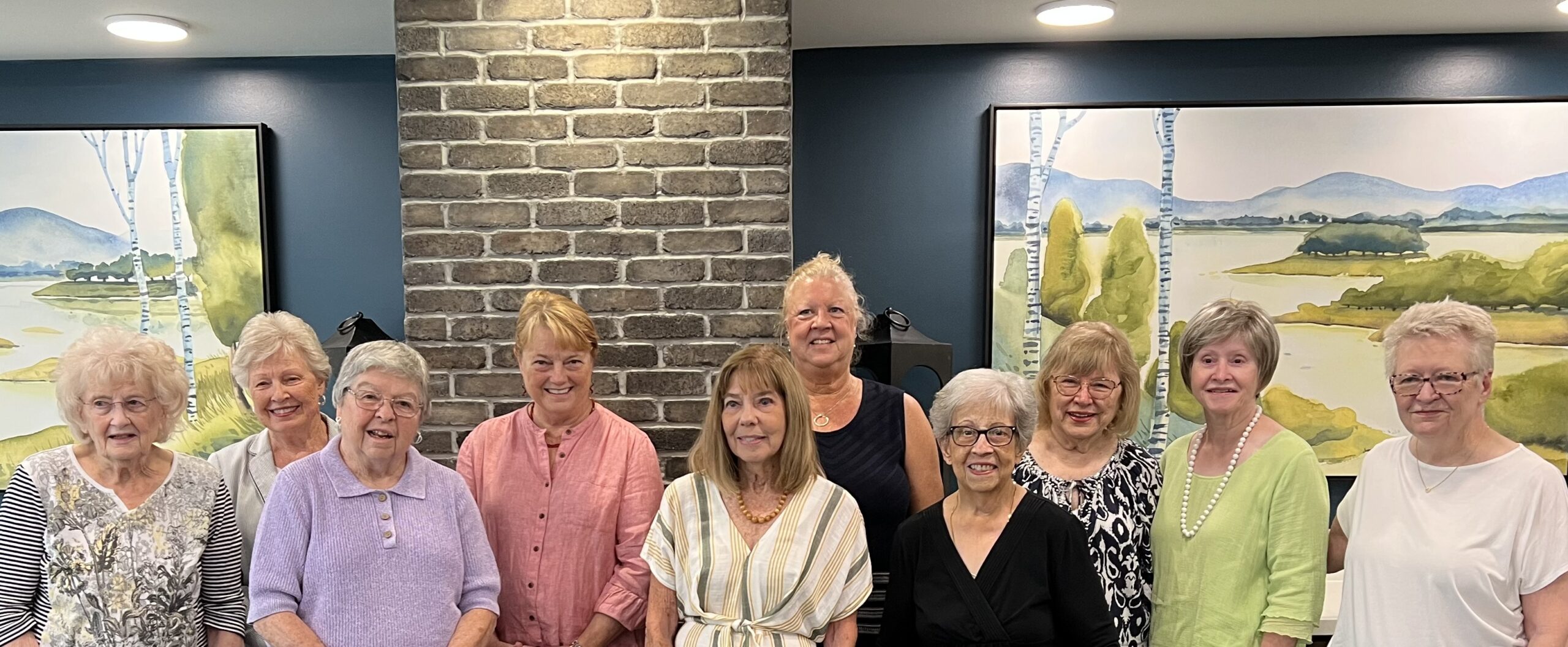 → AAUW MN Past Presidents' Lunch on August 24 in St. Paul. Here are the previous state presidents from left to right: Beverly Crute (2006-2008), Alice Ellis (1992-1994), Barb Link (1996-1998), Jan Bensen (2016-2018), Kay Cooper (1990-1992), Lisa West (2018-2020), Pat Sween (2004-2006), Mary Ann Lucas Hoax (2020-2022), Karen Kirkwood (2008-2010), Teresa Sagen (2012-2014).
→ The St. Croix Valley Branch of AAUW honored its 50+ Year members at our September meeting.
---
AAUW of Minnesota Stands Against Racism
AAUW MN mourns the murders of George Floyd, Philando Castile, Breonna Taylor, and far too many others. Police and general violence, and anti-black racism are at emergency status. Racist violence is a part of our country's history and society, and it must stop.
Since its inception, AAUW has advocated equity for women and girls. AAUW has a history of advocacy that moved our country to change many of its practices. Our AAUW advocacy efforts evolved to represent a firm belief in equity for all. But more work is needed.
Minnesota has experienced first-hand the severity of inequality and inequity. Recent events demonstrate the need to bring this long journey of systemic racism and inequity to an end.
This journey will require everyone to listen to all people, to reshape power, to redefine systems, to probe deep-set biases, and to question many aspects of our daily lives. To that end, AAUW MN affirms its advocacy to fight racism and obtain equity and inclusion for all.
Jan Carey, AAUW MN President & Kelsey Waits, AAUW MN VP Public Policy
---
Want to Join?
Join AAUW
Questions? Contact your local branch or Pat Powers, VP Membership