Welcome!
The Ely branch focuses on the AAUW mission of supporting equity for all girls and women in the areas of economic security, educational opportunities and leadership among many others. Our branch is celebrating our 96th year!
We are in the midst of a multi-year educational project launched in 2021 called "Awareness… Then Change." This initiative is designed to increase understanding, honor the heritage of the area, and set the stage for supporting policy and social action to reduce risks and support the resilience of Indigenous women and children.
Want to join? Click below.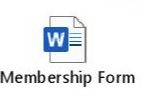 Branch Meetings
Join us every second Tuesday at 5:30 (5:00 Social Time) from September to April at Grand Ely Lodge. The May meeting is Monday, May 8 at 5:30 (our annual meeting).
Board Meetings
Every fourth Monday at 9:00 am from August to May at Grand Ely Lodge.
For more information on the Ely AAUW Branch, contact Linda Sutton at ldsutton2001@aol.com.
What have we been doing in the last year or so?
February and March 2023 – Calls, emails, and postcards were sent by Ely Branch Members to legislators in St. Paul asking them to pass the two Equal Rights Amendment bills.
February 10, 2023 – Hosted a pizza luncheon for about 125 students attending a day of Indigenous-focused films at the Ely Historic Theater as part of the four-day End-of-The-Road Film Festival.
February 9, 2023 – Awarded scholarships to two Ely high school students for the five-day Camp Atsokan Writing Camp next summer. Some students attending previous camps soon will be publishing their work.
December 13, 2022 – Held a successful Annual Holiday Auction and Raffle to raise funds for scholarships and programs.
November 22, 2022 – Organized a presentation by a grassroots organizer from Bois Forte Band of Chippewa in collaboration with Ely EMPOWER about local economy building and the food sovereignty movement. This was a presentation for the community at Tuesday Group.
October 11, 2022 – Co-sponsored the Ely School Board Candidate Forum with the Ely Rotary Club.
October 4, 2022 – Co-sponsored a community presentation with Ely EMPOWER by Mak Mars from the Program for Aid to Victims of Sexual Abuse in Duluth, MN. He spoke on issues related to justice for our Native American friends and neighbors at Tuesday Group.
September 20, 2022 – Hosted "Unhappy Hour" for the community at Northern Grounds to educate the public about the pay inequities of our BIPOC sisters.
September 2022 – Provided a scholarship to a female student at Vermilion Community College.
July 2022 – Jointly with Ely EMPOWER, sponsored three girls to attend a four-day Summer Engineering Camp at Itasca Community College.
July 2022 – Held another successful Garden Party Auction and Raffle to raise funds for scholarships and programs.
June 2022 – As part of the Adopt a Highway program, picked up trash along a stretch of Hwy 169.
June 2022 – Coordinated an inspirational Title IX community presentation with Ely EMPOWER at Hidden Valley ski chalet celebrating the positive impact Title IX has had on 15 Ely area women – young and old – sharing their stories.
June 2022 – Hosted a 50th anniversary celebration of Title IX with a community presentation at Tuesday Group from two impressive speakers: Deb Sunderman, an Olympic gold medal winner from the 1988 U.S. wheelchair basketball team, and Cindy Haugejorde who set records in college basketball including the all-time leading scorer at U of Iowa and a starter on the US Junior Pan American Gold Medal team.
May 2022 – Sponsored two college women to virtually attend three days of leadership training, inspiration, and networking at the annual National Conference for College Women Student Leadership (NCCWSL).
March 2022 – Sponsored the STEM Workshop at VCC attended by girls in Grades 5-8
Newsletters
2023
2022